Become Part of the Solar Turbines team
We are always seeking new talent in engineering and a variety of business professions to help us power the future, and maintain our position as a global leader in energy solutions.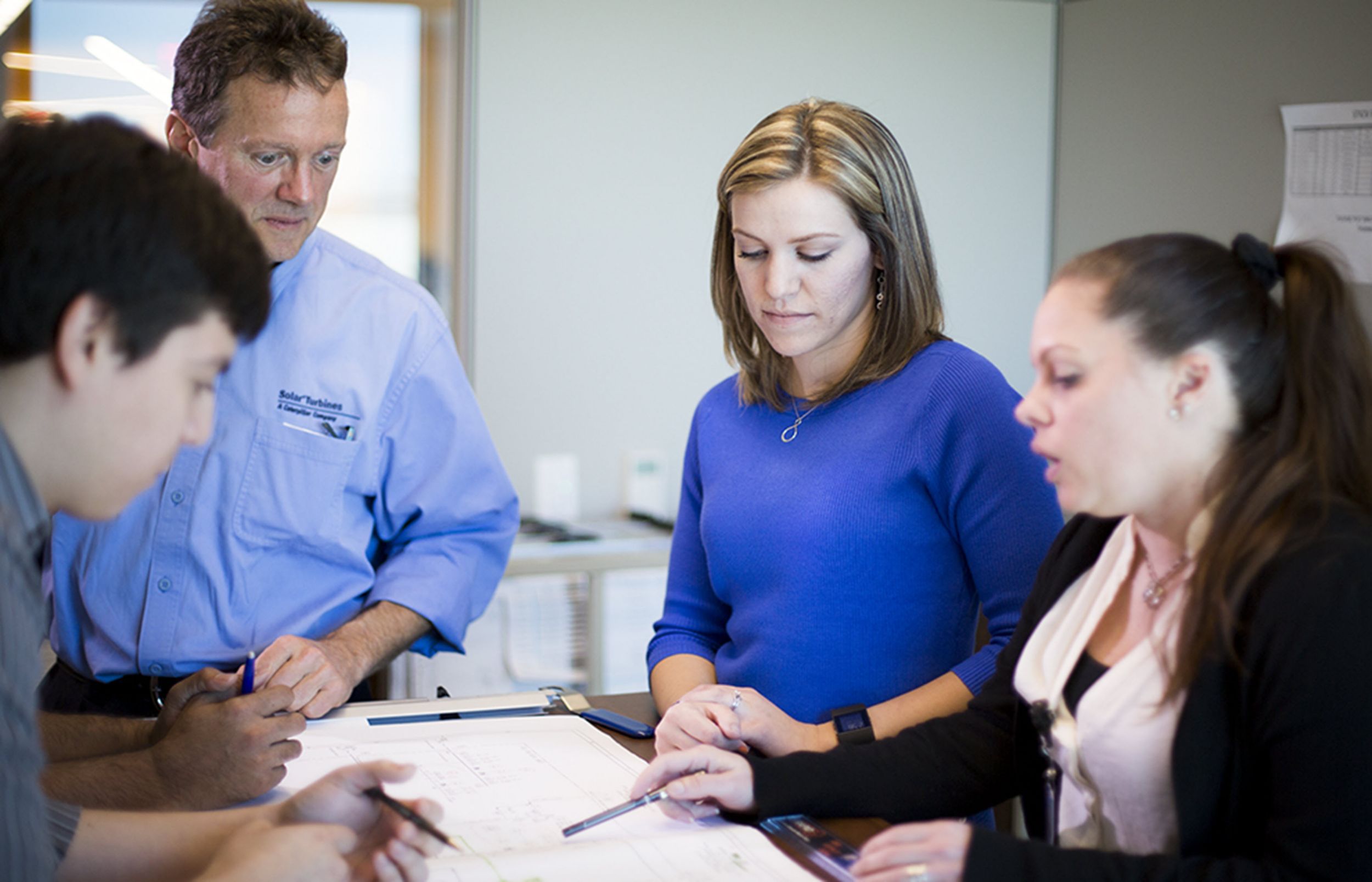 Engineering
Join our wide variety of engineering disciplines, including mechanical, manufacturing, aerodynamic, test, thermodynamics, combustion, balance of plant, and rotordynamics.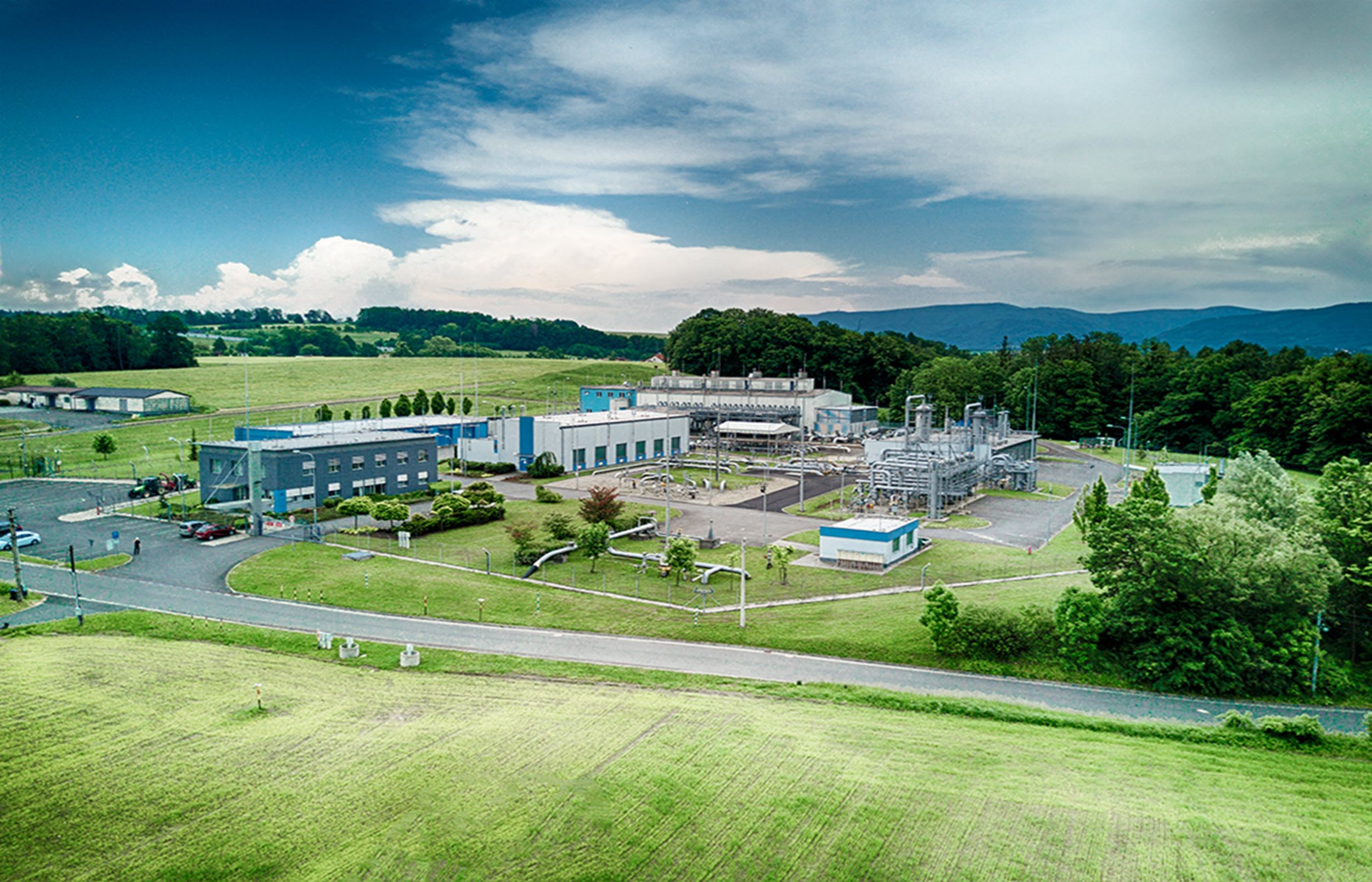 Environmental, Health, and Safety
Conduct risk assessments such as inspections, material and process reviews, and workplace monitoring to ensure Solar is up and running safely and efficiently.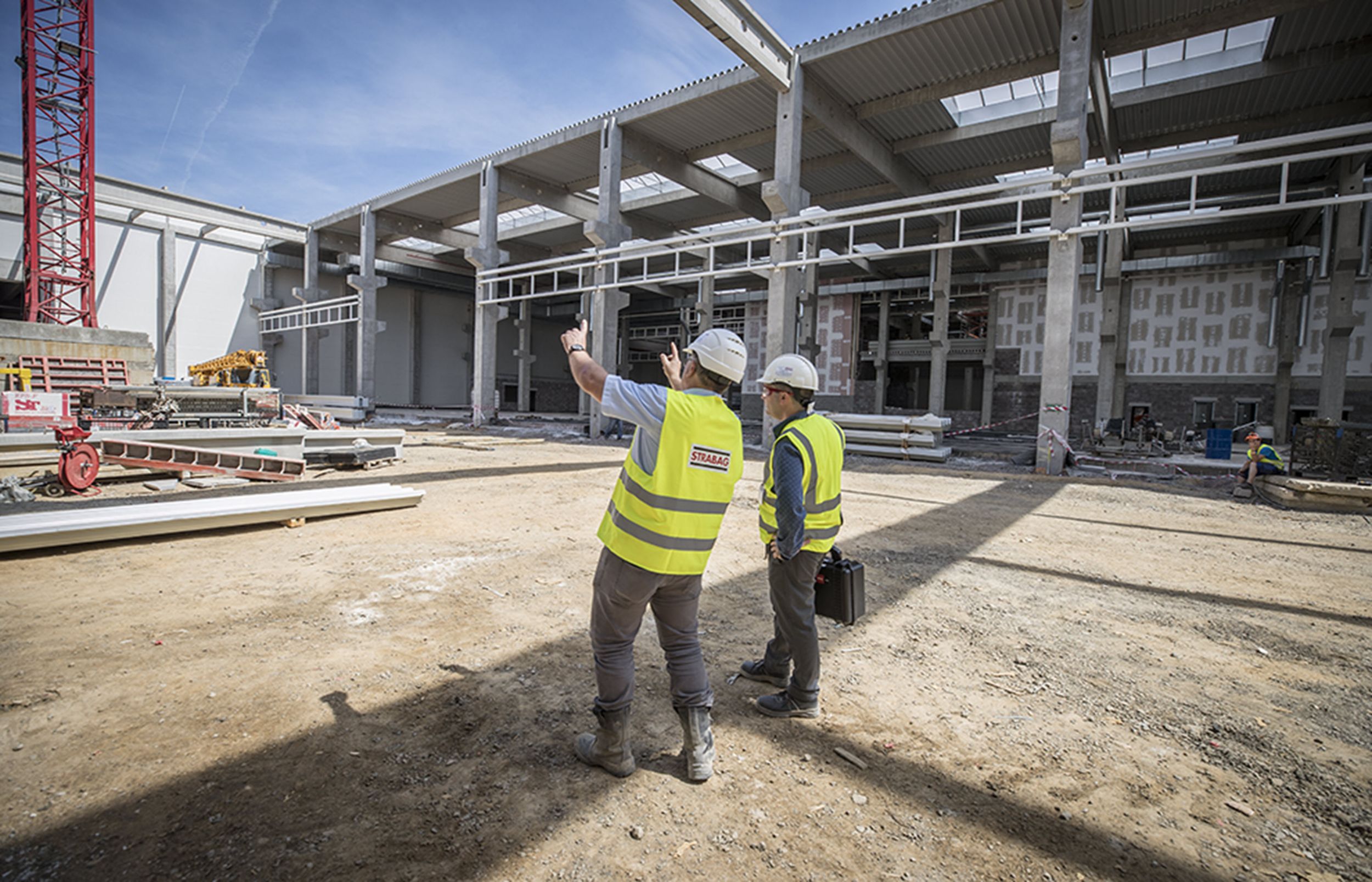 Facilities
Partner with departments across the business for strategic planning of new facilities and improving existing facilities.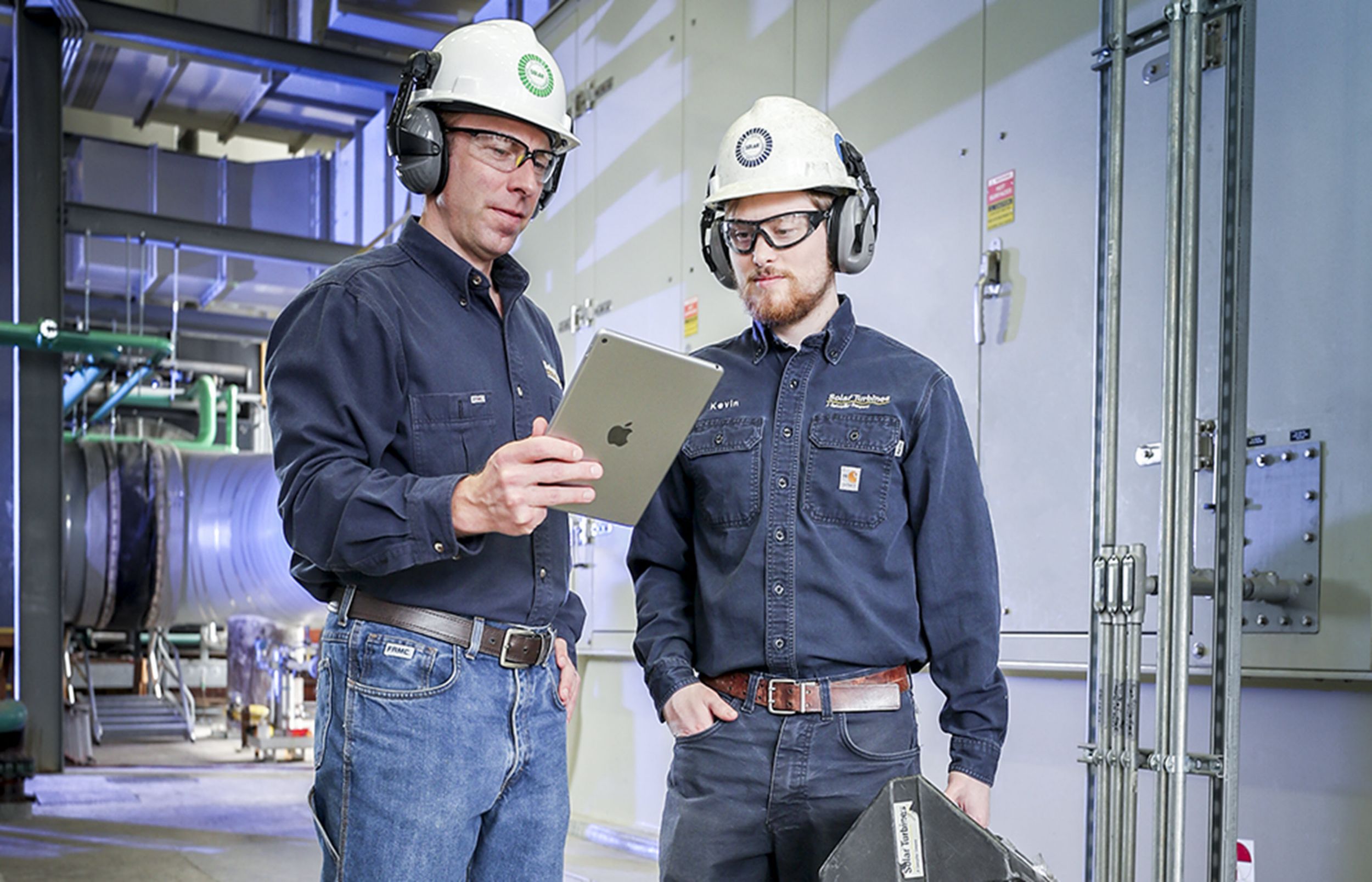 Field Service
Provide direct customer service for electrical, mechanical, controls and process issues for turbomachinery installations located in more than 100 countries.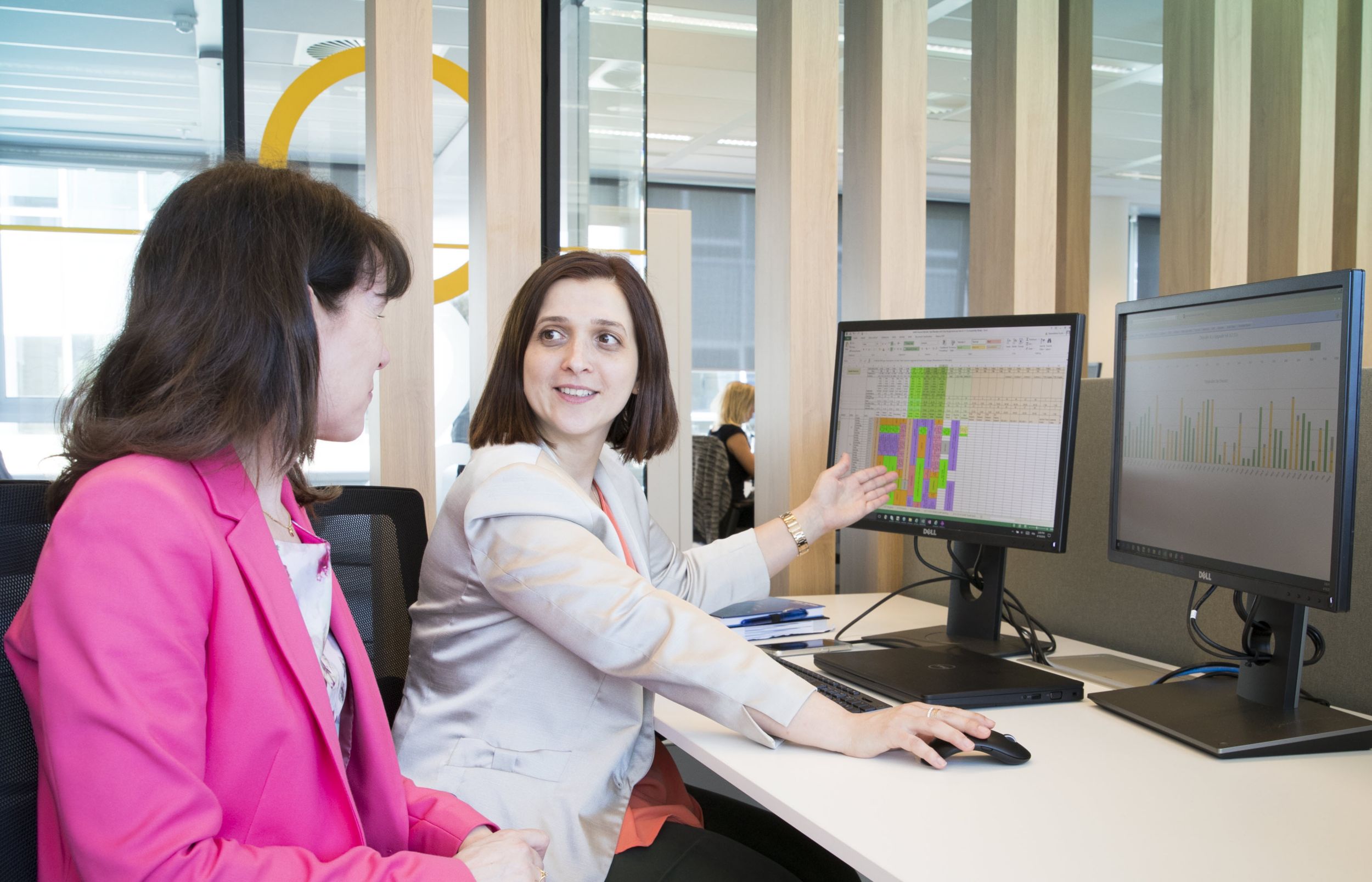 Finance and Accounting
Conduct financial statement and preparation, as well as product costing, inventory accounting, budgeting and forecasting for our business.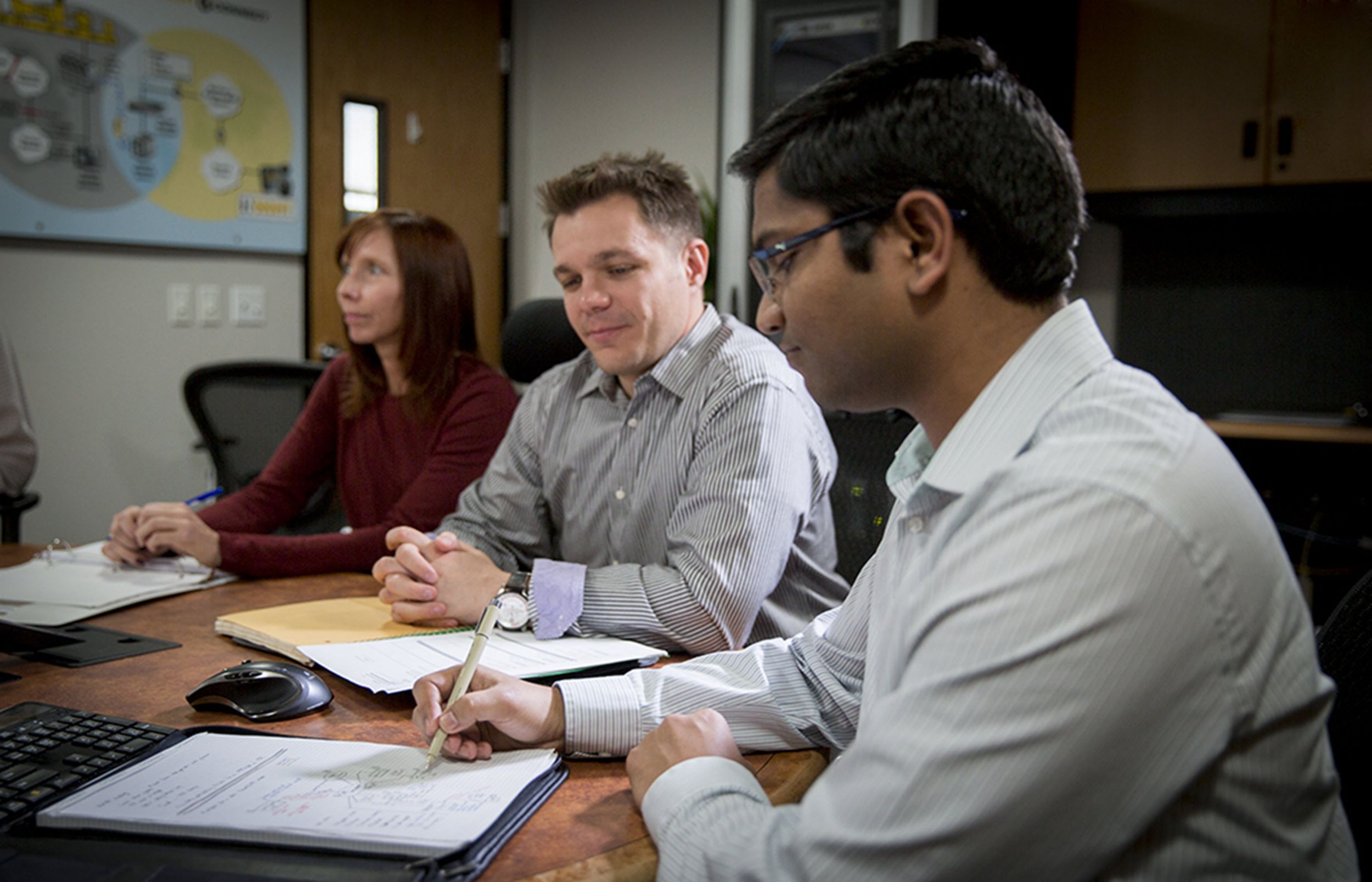 Human Resources
Build and maintain Solar Turbines' globally competitive advantage through our people and work culture.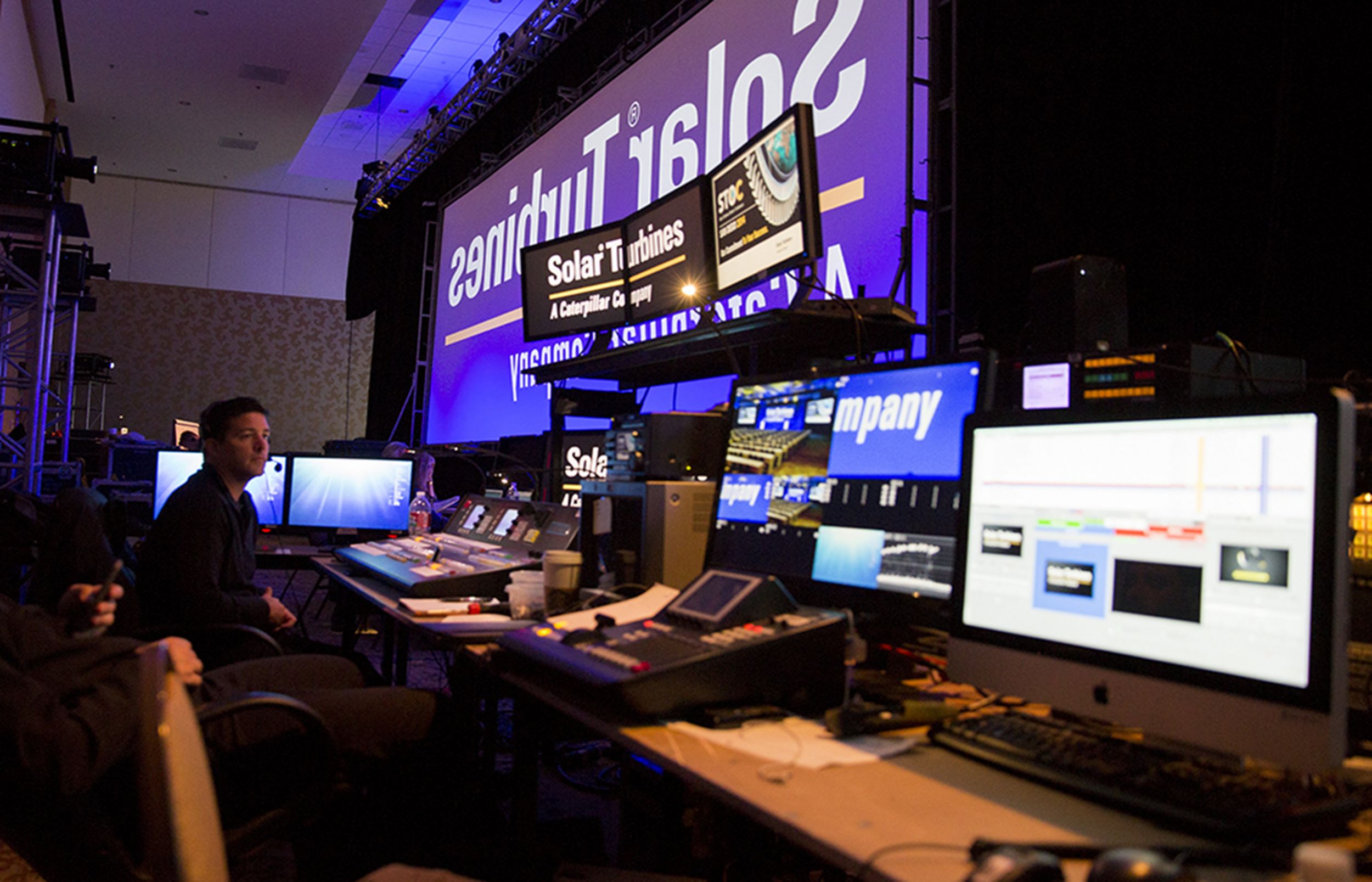 Information Technology
Consult with departments and customers across the business to analyze and enhance their user experience.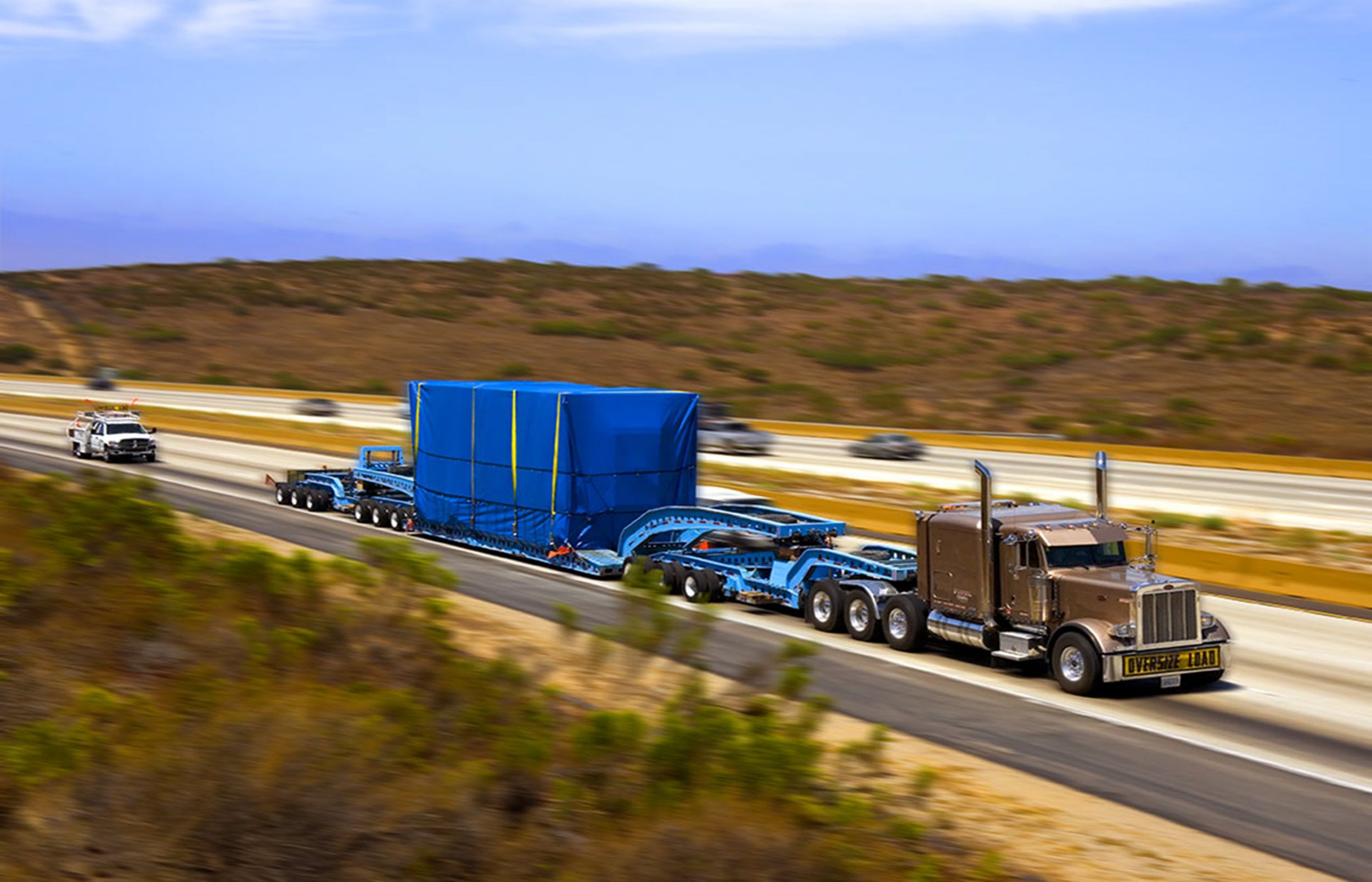 Logistics
Provide services for a safe, efficient and cost-effective transportation system for inbound components and outbound customer project cargo.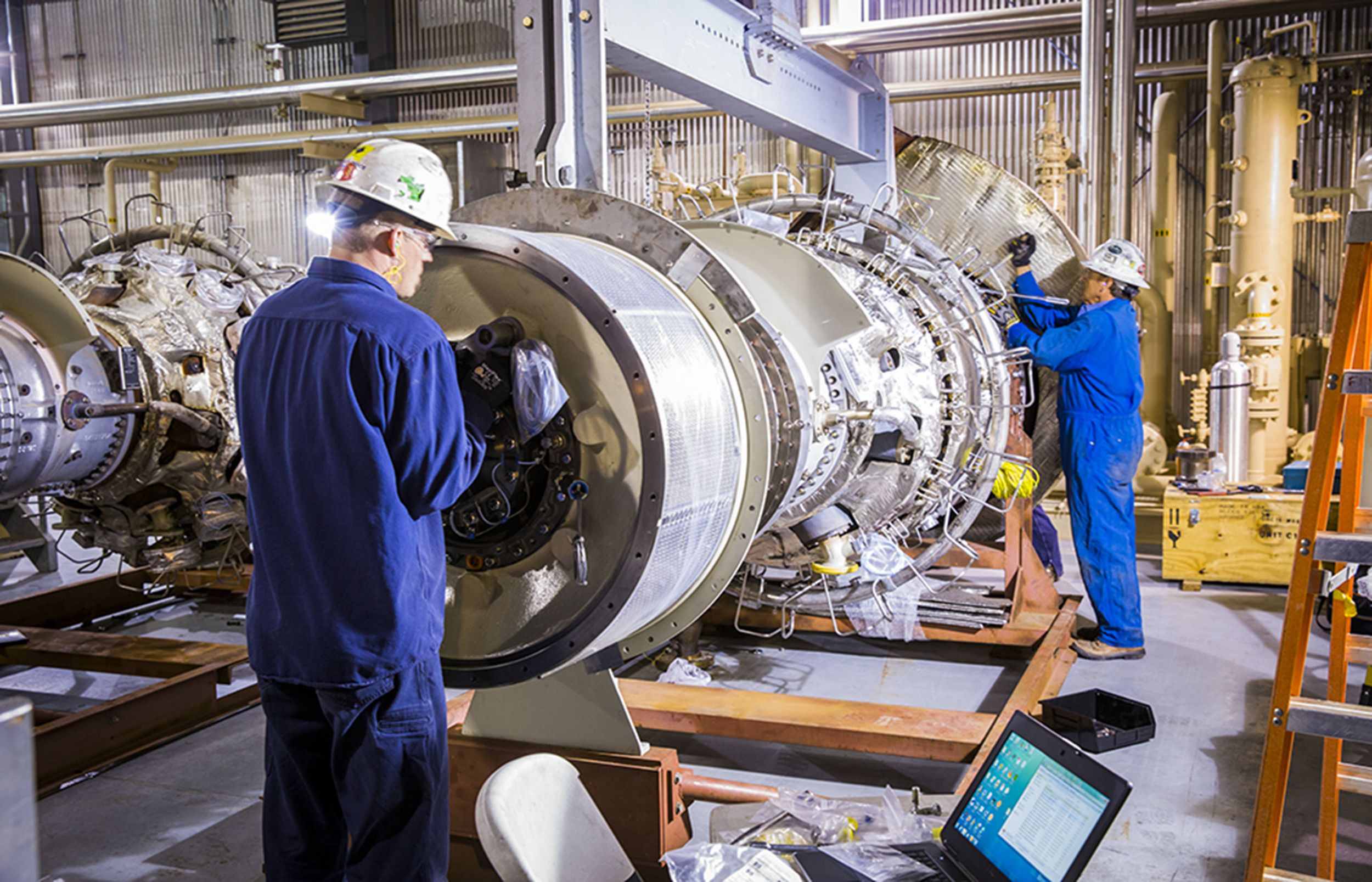 Manufacturing and Operations
Work in operations management, manufacturing engineering, assembly planning and test operations while maintaining Solar Turbines' standard of high quality products.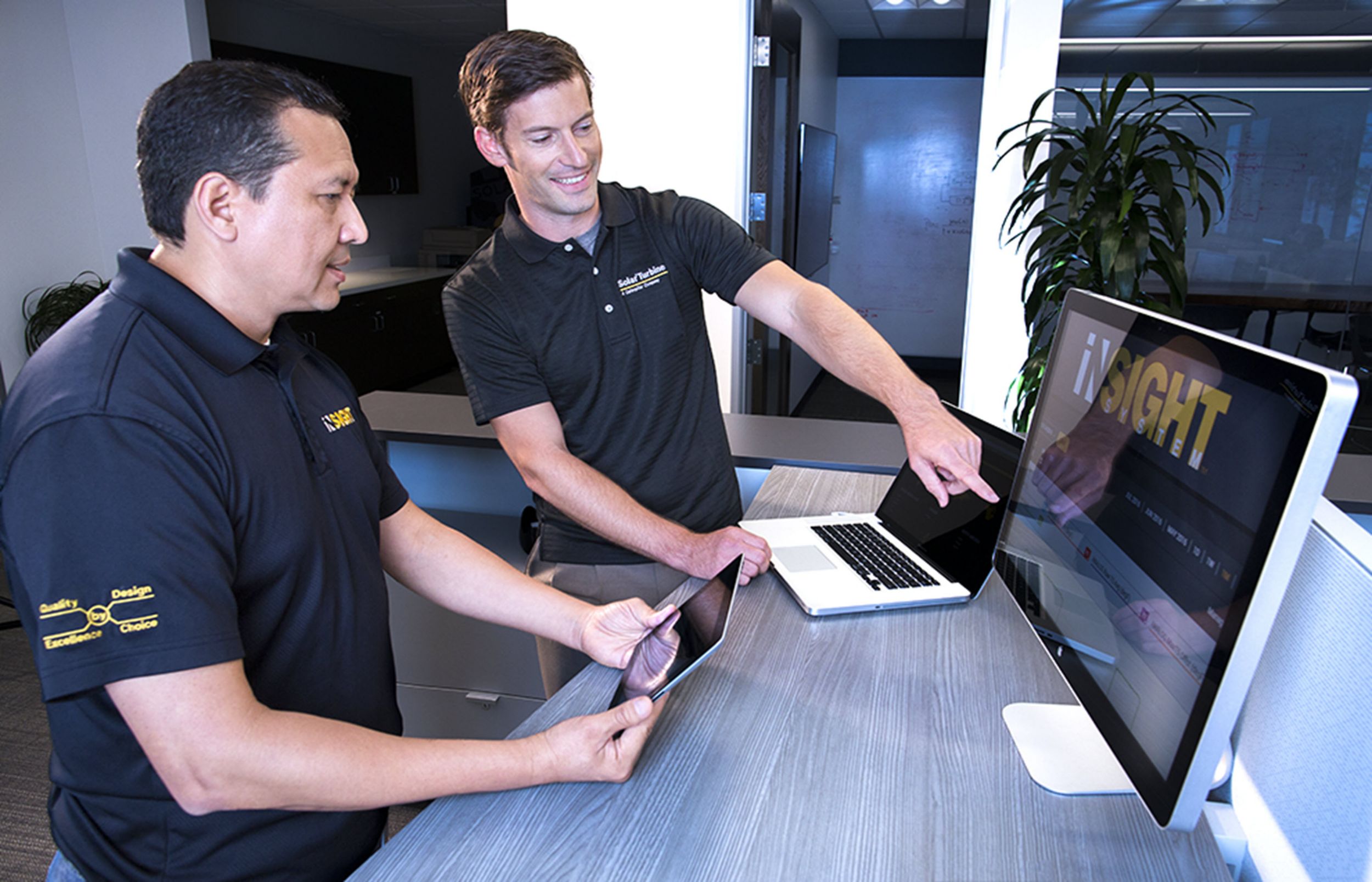 Marketing and Communications
Tell Solar Turbines' story through branding, social media, news media, community relations and employee communications.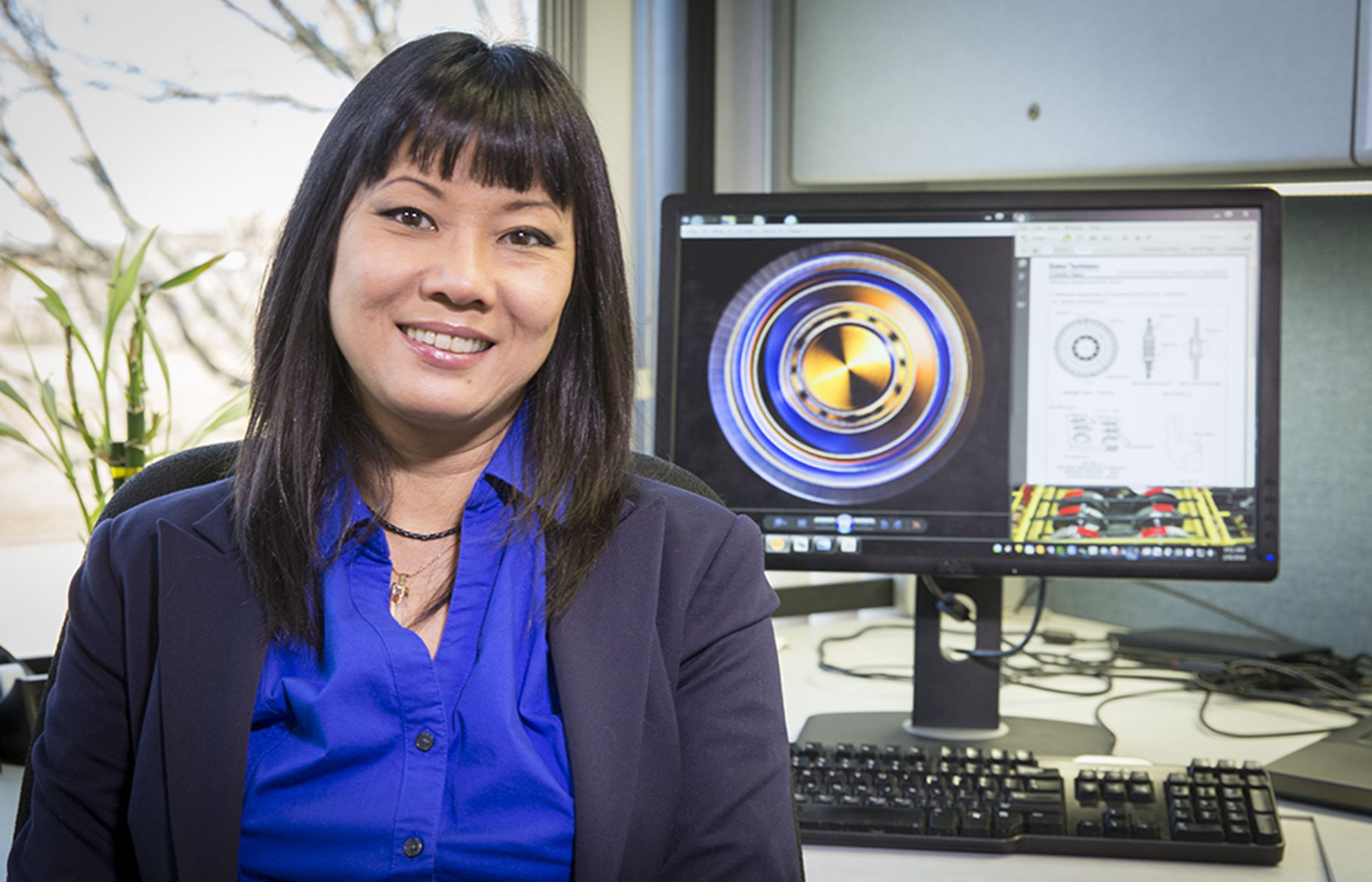 Supply Chain and Operations Management
Become part of Solar Turbines' world-class supply chain by focusing on quality, cost, delivery performance and lead time reduction.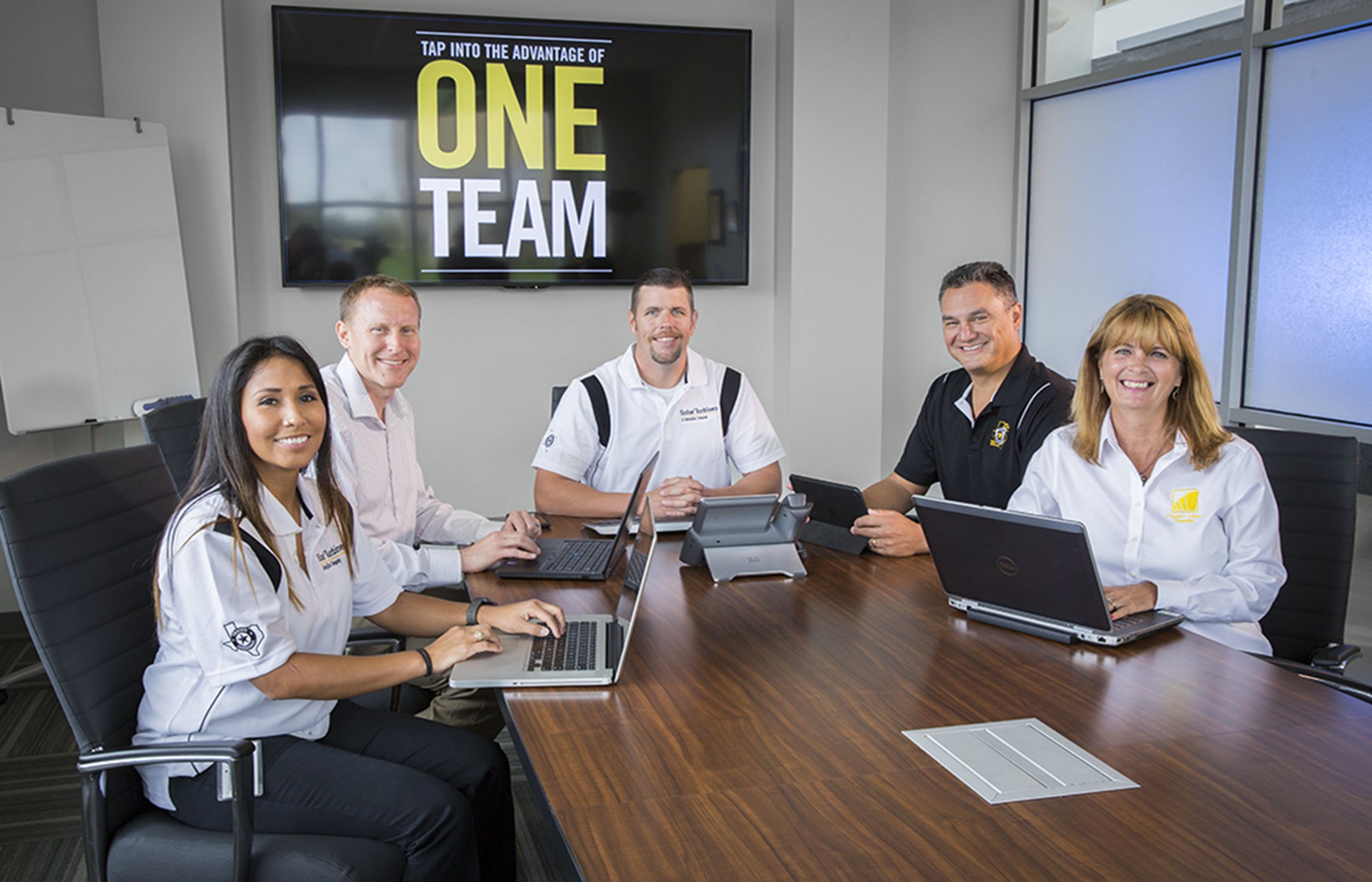 Sales
Prepare proposals that exceed customer expectations and make sales in energy solutions and products.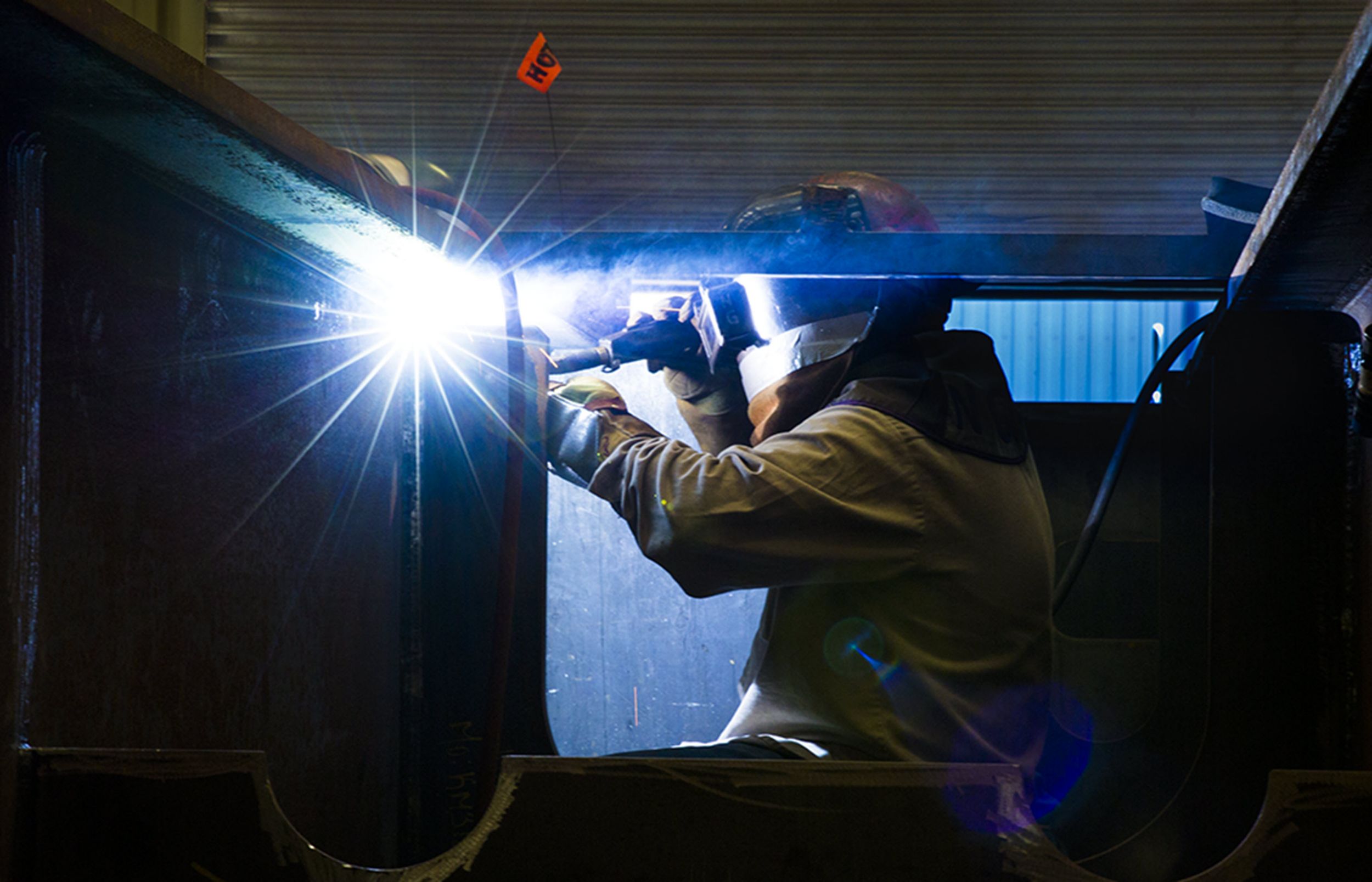 Skilled Trade
Assemble, overhaul and enhance Solar Turbines' engines and packages with a focus on velocity, safety and quality.
Explore the Solar Turbines Difference
Products for Every Solution, In Every Industry
Solar Turbines provides best in class energy solutions with turbomachinery for power generation and motor driven compression products and packages. Our wide range of solutions maximize availability, reliability and value throughout your equipment's life cycle.
Explore
Optimizing Equipment Value, Anywhere and Anytime
Customer support extends beyond maintenance and repairs to include broad offerings that help enhance performance and safety, extend equipment life and prevent obsolescence.
Explore
Innovations for Energy Solutions
Solar Turbines has been innovating the energy industry for more than 60 years and we will continue to push what is possible.
Explore