As a part of the Caterpillar family, Solar Turbines upholds Caterpillar's Worldwide Code of Conduct. Our high ethical standards support the values of integrity, excellence, teamwork, commitment and sustainability

While we conduct our business within the framework of applicable laws and regulations, for us, compliance with the law is not enough. We strive for more than that. Through our Code of Conduct, we envision a work environment all can take pride in, a company others respect and admire and a world made better by our actions. Together, we are laying the foundation for the values-based culture that will carry us forward to even higher levels of success. Together, we are upholding the reputation of one of the world's great companies – and strengthening it for tomorrow.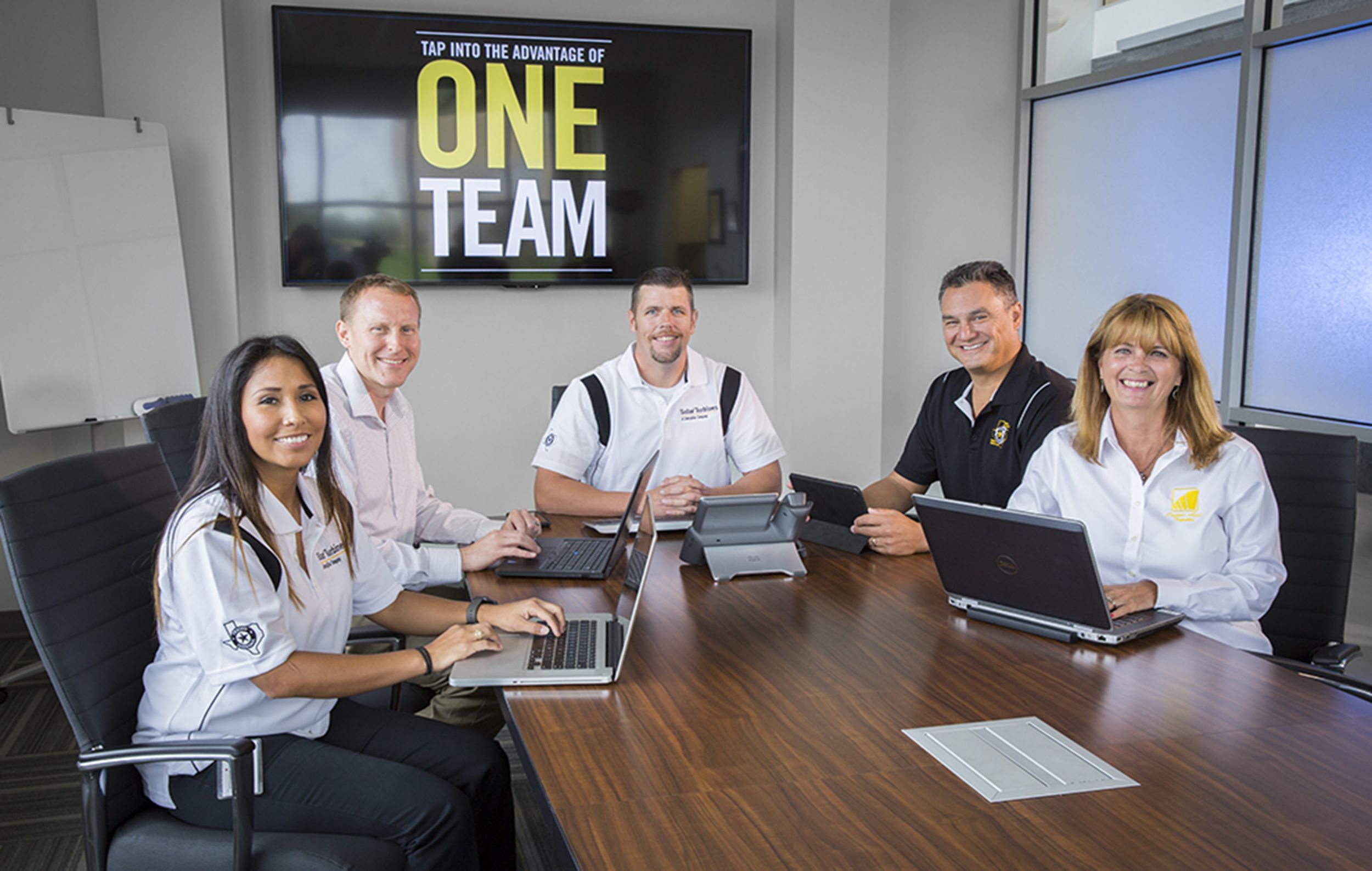 SAFETY
Overall safety is an enterprise-wide priority at Solar Turbines. Our team makes every effort to ensure safety is the first step in everything we do. Solar's everyday operations, meetings and day-to-day tasks include safety moments and reflecting on how we can improve every day. Our culture of safety is fostered on the production floor, in the office and in the field. Learn more about Solar's values and commitment regarding Field Service Safety.
CUSTOMER COMMITMENT
Solar meets our customer needs anytime, anywhere. As a global company, we respond quickly and effectively in your time and space. We design and deliver customized energy solutions that exceed your expectations. We take feedback, and listen and learn from our customers to drive value and responsiveness.
COMMUNITY IMPACT
Solar Turbines is committed to powering the communities where we live and work across the globe. We partner with Caterpillar Foundation and United Way to alleviate poverty and help families achieve financial stability. Investing more than $1 million dollars annually, Solar supports initiatives in basic needs, Science, Technology, Engineering and Mathematics (STEM) education, manufacturing, workforce development and environmental causes.
Explore the Solar Turbines Difference
Products for Every Solution, In Every Industry
Solar Turbines provides best in class energy solutions with turbomachinery for power generation and motor driven compression products and packages. Our wide range of solutions maximize availability, reliability and value throughout your equipment's life cycle. 
Explore
Optimizing Equipment Value, Anywhere and Anytime
Customer support extends beyond maintenance and repairs to include broad offerings that help enhance performance and safety, extend equipment life and prevent obsolescence.
Explore
Innovations for Energy Solutions
Solar Turbines has been innovating the energy industry for more than 60 years and we will continue to push what is possible.
Explore