Opportunities at Solar Turbines
Solar Turbines' foundation is our people. Solar is comprised of a diverse, dedicated and multi-talented workforce with decades of experience working as a global team. Quality, health, safety and environmental programs enable Solar employees and customers to comply with safety system requirements ensuring no harm to people, assets or the environment.
U.S. Career Opportunities
Explore exciting job openings with the opportunity for a career based on innovation and growth.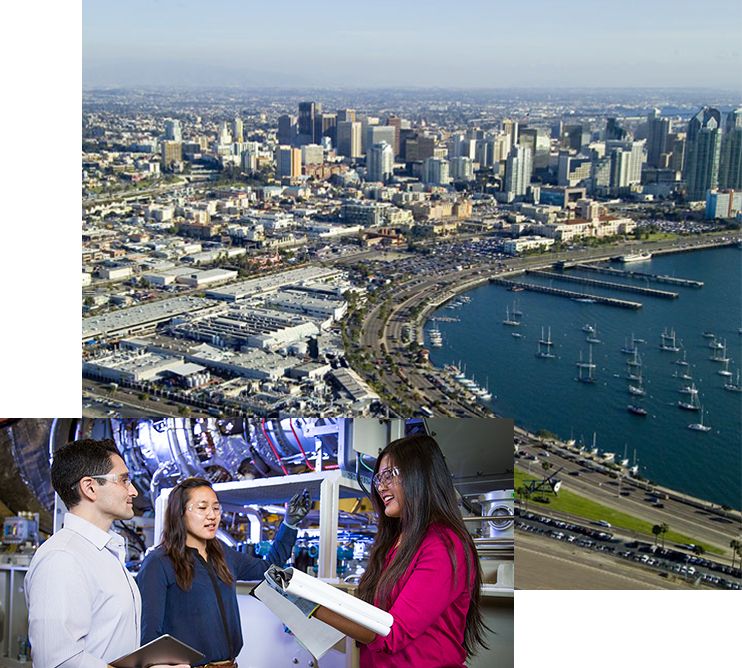 International Opportunities
Join a growing team based outside the U.S. that is progressive and values driven.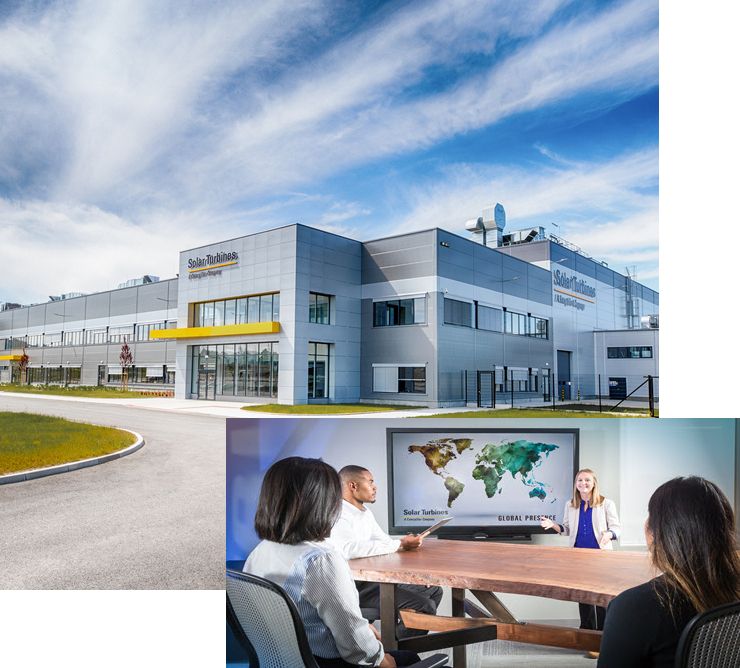 New Graduate and Internship Career Opportunities
Discover our internship and graduate rotational program opportunities that are the talent pipeline to our growing business.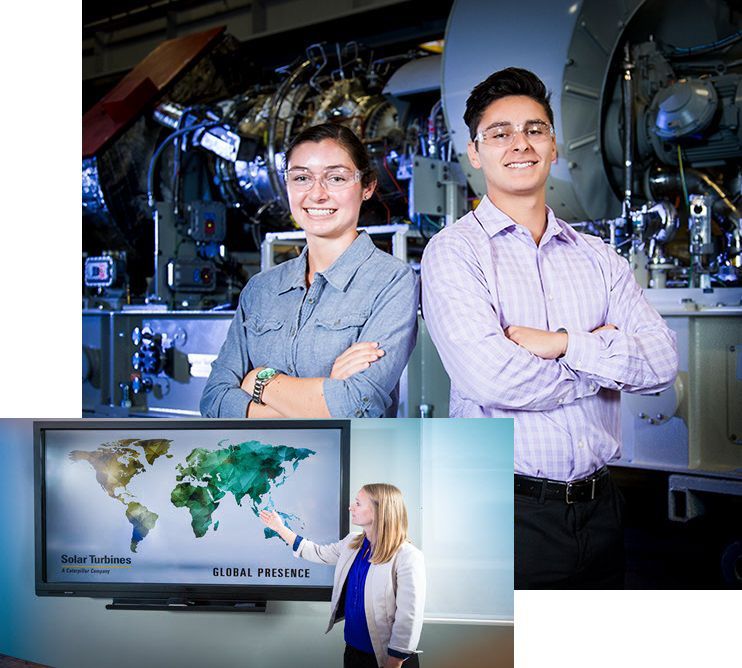 Czech Republic Career Opportunities
Find an exciting career at our new Czech Republic facility with opportunities for growth.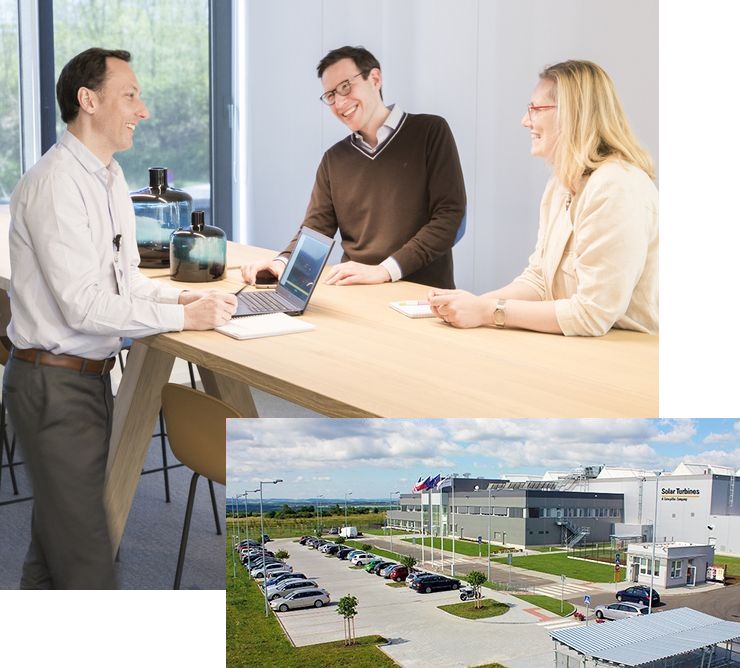 Explore the Solar Turbines Difference
Products for Every Solution, In Every Industry
Solar Turbines provides best in class energy solutions with turbomachinery for power generation and motor driven compression products and packages. Our wide range of solutions maximize availability, reliability and value throughout your equipment's life cycle.
Explore
Optimizing Equipment Value, Anywhere and Anytime
Customer support extends beyond maintenance and repairs to include broad offerings that help enhance performance and safety, extend equipment life and prevent obsolescence.
Explore
Innovations for Energy Solutions
Solar Turbines has been innovating the energy industry for more than 60 years and we will continue to push what is possible.
Explore